The Complete Guide To a Teacher Mortgage
Albion Forest Mortgages – Specialist Teacher Mortgage Broker
You voluntarily choose to provide personal details to us via this website. Personal information will be treated as confidential by us and held in accordance with GDPR May 2018 requirements. You agree that such personal information may be used to provide you with details of services and products in writing, by email or by telephone. By submitting this information you have given your agreement to receive verbal contact from us or one of our trusted partners to discuss your mortgage requirements
Click Here for More Info On:
Do I Qualify For A Teacher Mortgage?
In order to qualify for a Teacher mortgage you would usually need to have at least one applicant be in a teaching profession. In particular this would be one of the following:
Fully qualified Teacher

NVQ Level 3 Nursery Nurse

Supply Teacher

NVQ Level 3 Teaching Assistant

New Qualified Teacher (NQT)

Children's therapist.

Trainee Teacher
You would also need some form of contract, for example, full time, part time, agency or Supply Teacher in order to be considered for mortgages for Teachers.
Can I Get A Teacher Mortgage With A Fixed Term Or Temporary Teaching Contract?
You can usually get mortgages for Teachers with a fixed term or temporary contract, as long as you can evidence a history of similar contracts, or have a decent length left on the contract.
Therefore with anything like this, the longer you have been in that position, and the longer you have left the better Lenders will view this.
You will also benefit from being a Teacher for longer. If you have a few years experience as a Teacher and have recently gone on to a shorter term contract or even Supply work you may still have options.
Mortgages For Teachers Who Are Newly Qualified
As a Newly Qualified Teacher (NQT) you may struggle with finding a lender that will take you. To begin with the problem is you are usually on a limited contract. As a result you usually have little history of employment in the industry as I mentioned before.
The good news for you is that a Teacher mortgage does exist for NQTs and even Student Teachers and there are a few lenders that will be able to help. However these are only a handful, so worth speaking to a specialist broker.
More on NQT Mortgages here.
Teachers Can Borrow Up To 5 Times Their Income
Teacher Mortgage For Supply Teachers
As a Supply Teacher your work is not guaranteed, and lenders can be a bit cautious around this. Most lenders require a 12 month track record at least, some even more! However some lenders require a shorter history, but not many.
The good news is that even with a shorter history there are lenders that will accept this, even if you only have a few months there are lenders that will consider it.
More on Supply Teacher Mortgages here.
Teacher Mortgage With A Teacher's Pension
Getting a Teacher mortgage with a Teachers pension is actually quite straightforward if you have the right lender. Generally a pension is arguably one of the most secure and stable types of income out there, and you likely won't struggle getting a Teacher mortgage with this.
Lenders such as Teachers Building Society often have specific criteria for Retired Teacher Mortgages. 
More on Retired Teacher mortgages here.
Are There Any Special Deals For Mortgages For Teachers?
Some high street lenders have mortgages for Teachers deals that are aimed at Key Workers or professionals. There are also a few specialist Teacher mortgage lenders such as Teachers Building Society, but they are not always the most competitive or best option for a Teacher.
You also have lenders with mortgage products for professionals (Including Teachers) as well. So there are definitely deals out there for Teachers.
Can Being A Teacher Help Me Get A Teacher Mortgage With Less Deposit?
Currently there are not any specific Teacher Mortgage schemes aimed at Teachers to help get mortgages for Teachers with a lower deposit. However there are a number of schemes available such as:
Shared Ownership
Purchase a percentage of a property, and rent the rest! You can then usually buy more of the property later on when you can afford it.

Purchase between 25-75% of the property, depending on how much you can afford

Only available on new build properties
Help To Buy
This is an Equity loan from the government for 20% of the property price (15% in Scotland or 40% in London)

The main benefit is only needing a 5% deposit

Again, only on New build properties

Potentially get a better rate as you only need a 75% mortgage.
Right To Buy
Allows you to purchase your Council property from the local authority at a discounted price

Available on your local authority property

Only available to qualifying council tenants, contact your Local authority for more info.
First Homes
This scheme will allow Key Workers and

First time buyers

to purchase a new build property for 70% of its value.

The discount is a minimum of 30% so may be more depending on developer and location.

When you sell the property, you will sell it at 70% of its value, so it will always have the same discount.

Not available for second homes or buy to let properties.

This scheme is not out yet, and details may change over time, we hope to know more by the end of the year.
Do Teachers get help with buying a house UK?
Currently there are no schemes for Teachers, but there are some mortgage products that would fit best for Teachers in the UK. We've detailed them above.
However, we help Teachers with buying a house every day. Teachers rely on us to help them with their mortgage needs.
Are There Mortgages For Teachers?
Yes, there are mortgage products specifically for mortgages for Teachers. In fact there are Lenders specifically for Teachers such as Teachers Building Society. However they may not always be the best option for you as a Teacher.
Teacher Mortgage With Bad Credit
Having a bad credit score can affect your ability to get mortgages for Teachers. We've got a whole article on Bad credit mortgages for Teachers here.
When you have bad credit it's important to check your credit file, for this we recommend Checkmyfile, you can do this here.
Depending on your entire situation, for example if you have an employed position without a fixed contract you may have some options. If your bad credit was longer ago this will also be a benefit to you.
Can Nqts Get Mortgages For Teachers?
Being newly qualified can make getting mortgages for Teachers harder. However it is still possible to get a mortgage when you are a NQT. A few lenders will consider your application when you have just started your first Teaching position, possibly even before you start your first position. Your best chance of success comes from planning, and speaking to your Bank or a specialist Mortgage advisor earlier in the process should help.
Teacher Mortgage Scheme
Currently there are not any mortgage schemes for Teachers, however the First Homes scheme should be available to Teachers when it comes out. This scheme will give you a 30% discount on an eligible New Build property. It is being made available for Key Workers and First Time Buyers, mainly for people with a local connection.
Do Teachers Get Special Mortgages?
There are some products that only Teachers can get from the likes of Teachers Building Society. However they may not always be the best mortgages for Teachers, it will depend on your entire situation.
What Types Of Teacher Mortgage Are There?
Popular Teacher Mortgage Types
| | |
| --- | --- |
| Fixed Rate Mortgage | Fixed rate mortgages for Teachers are probably the most popular type of mortgage. The monthly payments remain fixed for a period of time. This can work in your favour if interest rates stay low, but the rates and fees can be higher than tracker or variable rate mortgages. |
| Variable Rate Mortgages | This works exactly as it sounds. The monthly payment varies depending on the Bank of England base rate, and go up and down over time. Therefore a lender could raise their rate at any time, meaning there's a lot of uncertainty. However they are usually more flexible and usually don't have early repayment charges making it easier to switch mortgage. |
| Tracker Mortgage | This mortgage tracks the base rate so goes up and down much like a variable rate. They can also have something called a cap, and/or a collar, meaning you can have a maximum or minimum rate. Much like a variable rate mortgage these benefit when rates are low and may not have early repayment charges. |
| Offset Mortgage | If you have large amounts of savings this can be a good option. Linking your savings account to your mortgage and reducing the interest you pay on the loan. However it may be better to use the savings to pay off some of the mortgage and get a better rate that way. |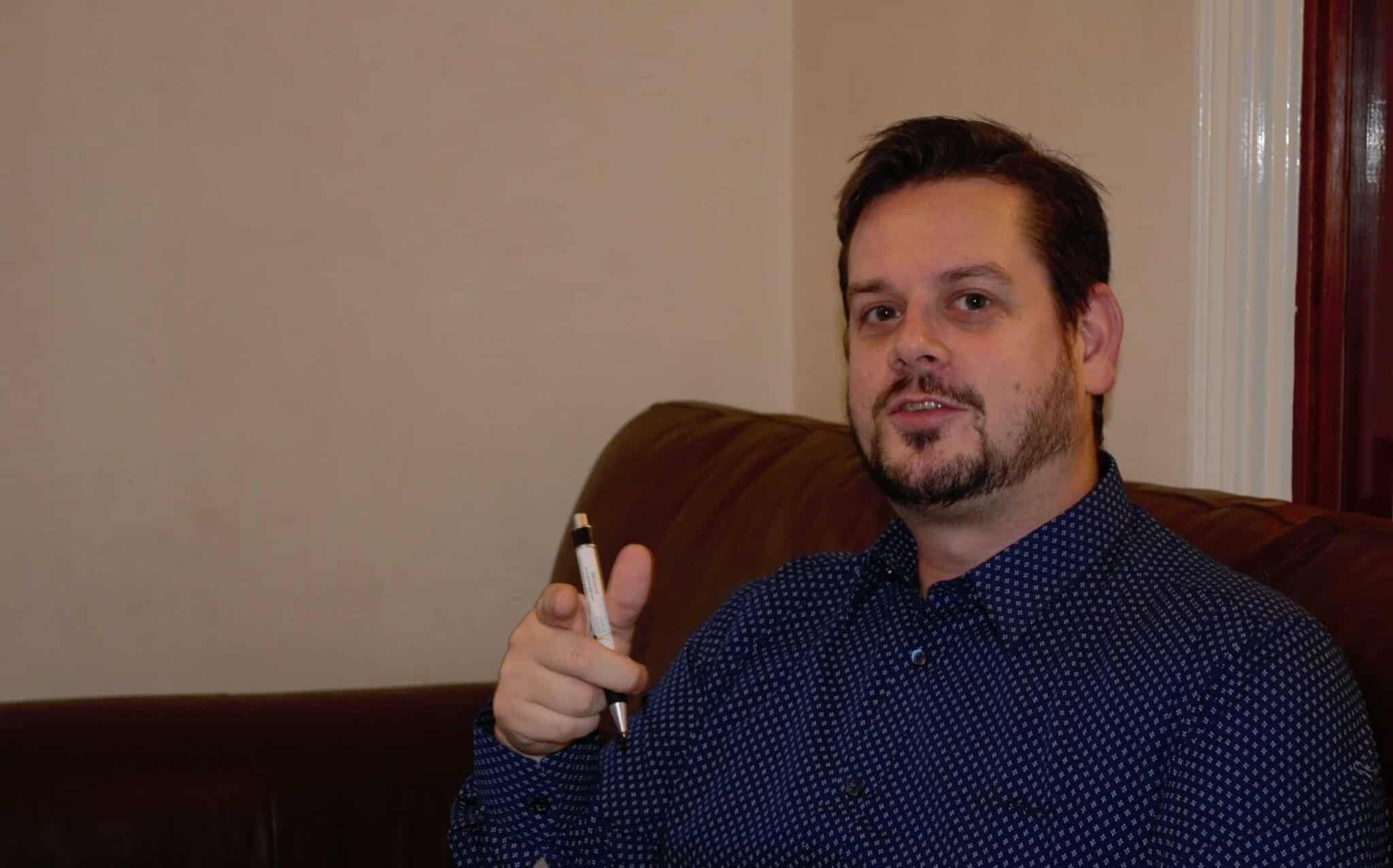 Got A Question Regarding A Teacher Mortgage We Haven't Answered? Get In Touch.
Useful Links
Find The Right Teacher Mortgage Today