Joint Borrower Sole Proprietor / JBSP Mortgage Lenders
Find out everything you need to know about the different JBSP Mortgage lenders that are available. And the different criteria that they consider.
You voluntarily choose to provide personal details to us via this website. Personal information will be treated as confidential by us and held in accordance with GDPR May 2018 requirements. You agree that such personal information may be used to provide you with details of services and products in writing, by email or by telephone. By submitting this information you have given your agreement to receive verbal contact from us or one of our trusted partners to discuss your mortgage requirements
Who Are The Main Jbsp Mortgage Lenders?
There are many JBSP mortgage lenders in the marketplace, but they all have slightly different criteria around their products. Some only allow parents to help out children, and some will only do a term up until the eldest is age 70.
This can make getting a JBSP mortgage a minefield. However, we are going to go through the main lenders that offer these products, and how they may differ from each other. The list below tells you who might offer JBSP mortgages.
The main JBSP mortgage lenders are:
Barclays

Bath Building Society

Buckinghamshire Building Society

Darlington

Chorley Building Society

Family Building Society

Furness Building Society

Hinckley & Rugby Building Society

Metro Bank

Newbury Building Society

Newcastle Building Society

Principality

Skipton Building Society

Together

Vernon Building Society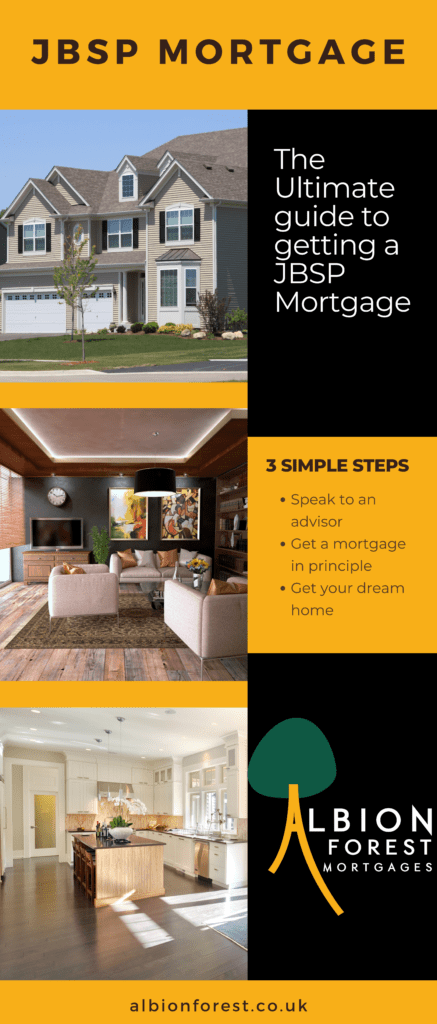 What Is The Maximum Age With Jbsp Mortgage Lenders?
The maximum age will depend on the lender. Most JBSP mortgage lenders will go off the maximum age of the eldest applicant. However, some may ignore the age of the eldest applicant.
Most lenders have a maximum age of 70 at the end of the mortgage. This therefore means that if an application had a 60 year old on it, they would only be able to get a 9 year term, so that it ended before their 70th birthday.
However, some lenders will ignore the non-owner applicants age and base it on the home owners age. There are also lenders that may go to age 80 or 85 for the eldest applicant. This gives some flexibility with the term of the mortgage.
Who Will Jbsp Mortgage Lenders Allow On The Application?
Depending on the lender they may allow different people on the application. Most lenders allow parents and grandparents, however some may allow extended family as well.
The people that may be able to go on the mortgage with you are:
Parents

Grandparents

Siblings

Aunts/Uncles

Brothers/Sisters in law

Cousins
Friends, and family friends are generally not accepted by most lenders, however you may find that some lenders allow it by exception, or underwriter discretion.
Reverse Jbsp Mortgage Lenders
A reverse JBSP mortgage is when a child helps a parent with mortgage affordability, however the child doesn't own the property. These are much less common than the more traditional JBSP mortgage.
Reverse JBSP mortgages are possible, some lenders allow it, they may have different products specifically for this.
How Many Applicants Are Allowed By Jbsp Mortgage Lenders?
Most lenders will allow a maximum of 2 people on a mortgage application, this can lead to a problem if you have a couple wanting help with their mortgage, or a single applicant needing both mum and dad on the mortgage for example.
However, some JBSP mortgage lenders allow up to 4 applicants on a mortgage. They may use all income from all parties, or they may use income from only 2 applicants but allow more on the application.
What Is The Maximum Loan-To-Value (Ltv) Of A Joint Borrower Sole Proprietor Mortgage?
Much like other aspects of a JBSP mortgage, the maximum Loan-to-value will vary depending on the JBSP mortgage lenders criteria.
However, some lenders allow up to a maximum of 95% LTV for a JBSP mortgage. This means that you can get a mortgage with quite a low deposit but a high loan amount 
Which JBSP Mortgage lenders offer the best rates?
With JBSP mortgages you will often see the same lenders at the top of the tables with regards to interest rates. However, quite often with JBSP mortgages it is not the rate which drives you to select a lender, more often it is criteria based. This is because you are quite often selecting a lender that allows the right number of people, goes to the right maximum age etc.
However, the lowest rates will likely be offered by those high street brands such as:
Barclays

Metro Bank

Newcastle Building Society
Unfortunately whilst these often offer good rates, rates change constantly and you need to do a full comparison or speak to a mortgage advisor to find out the best for you.
Conclusion
Whilst there are JBSP Mortgage lenders which are a good fit, and will regularly be the best solution for many people, Joint Borrower Sole Proprietor mortgages are too complex to tell people en masse which will be best for them.
We highly recommend if you are wanting to find out which Joint Borrower sole proprietor mortgage product is best for you that you speak to a specialist mortgage advisor that can go through your options.
Got a question we haven't answered? Get in touch and we'll answer it and likely add it to this article to help others!
A mortgage article by Mark Robinson – Mortgage & Equity Release Broker