Shared Ownership Mortgage How It Works
You voluntarily choose to provide personal details to us via this website. Personal information will be treated as confidential by us and held in accordance with GDPR May 2018 requirements. You agree that such personal information may be used to provide you with details of services and products in writing, by email or by telephone. By submitting this information you have given your agreement to receive verbal contact from us or one of our trusted partners to discuss your mortgage requirements
Shared Ownership Mortgage How It Works – Shared ownership mortgages may seem complicated and confusing, but essentially you are just buying part of your property and renting the rest! The shared ownership scheme has been around for decades so they must be doing something right!
When you first consider Shared Ownership you will go through a financial assessment, this will be done by a mortgage advisor. You can then choose whether you use that advisor or a different one.
What Is Shared Ownership?
With shared ownership you buy part of your property, usually between 25-75%. You then rent the rest. This scheme allows you to buy properties that you may otherwise be unable to because you have a low deposit or income. It does mean you can usually borrow less on the shared ownership scheme, but you don't need as much, so that's usually okay.
How Does Shared Ownership Work?
Shared Ownership allows you to buy a property that you may otherwise be unable to get. Shared ownership mortgage how it works –
If you earned say £20,000, you would usually be able to purchase at around £100,000.
With shared ownership you might only be able to borrow £75,000, but as you are only buying a 25% share that means the property value could be £300,000. It also means you need a lower deposit, as 5% of £75,000 is only £3,750. Whereas 5% of £300,000 is £15,000.
Who Does Shared Ownership Suit?
Everyone that can't fit a standard mortgage. Or that would be able to get a bigger home if they used the Shared Ownership scheme. As long as you don't earn over £80,000 total household income (£90,000 in London) and fit any other criteria the Housing Association may have. If you have low deposit or low income this may be the perfect scheme for you.
Will I Be Eligible For A Shared Ownership Mortgage?
You would need to get in touch with us to say for sure. It will depend on your credit history, income, deposit, age and any other additional criteria the individual Housing association may have.
Can I Get A Shared Ownership Mortgage With Bad Credit?
Yes you can! It depends on how bad it is, how long ago it was, how much it was for and what it was for. The first thing you should do when considering any mortgage is check your credit file. Once you have done that you can speak to your Bank or a specialist Mortgage Advisor for Shared Ownership to discuss your options. We have a whole article on Shared ownership mortgages for those with Bad Credit.
Can I Get A 95% Mortgage For Shared Ownership?
Yes! Shared ownership mortgages start with as little as 5% deposit. Therefore you can find many 95% Shared Ownership mortgages out there. If you are looking for a Shared ownership mortgage with a 95 percent deposit get in touch to see how we can help.
What Is Staircasing?
Staircasing is when you buy more of your Shared Ownership property over time. So you may have bought a 25% share initially but can now afford a higher share. Usually buying a greater share of the property will lower your rent payable and increase your monthly mortgage payments. It's perfect for you to gradually own more of your own home until you own 100%. Speak to the housing association you are buying from to make sure staircasing is an option.
Is It Only First Time Buyers That Can Do Shared Ownership?
Not at all. First time buyers often fit this scheme perfectly, however you don't need to be one to use the scheme. If you have owned a property in the past you may still be eligible. Usually it will depend on the Housing association, so its a question you can ask before you get started. However we usually find its suitable for most people.
What Types Of Mortgage Are There For Shared Ownership?
There are lots of different mortgages available for shared ownership, here are some popular ones.
Tracker Rate Mortgages
Tracker rate mortgages track the Bank of England base rate, and go up and down depending on that. This therefore means your monthly payments can go up and down in line with that. Tracker rate mortgages can also have caps or collars to stop the interest rate going above or below a set threshold. Tracker rate mortgages also often do not have Early Repayment Charges, so can be more flexible.
Fixed Rate Mortgages
Fixed rate mortgages are the most common type of mortgages. They fix the interest rate at a certain percentage for a set amount of time. This means that your monthly payments are the same every month during the product period. This is usually beneficial so you can plan your outgoings. Unlike Tracker mortgages Fixed rate mortgages tend to have an Early Repayment charge if you redeem them during the fixed rate period.
Discount Rate Mortgages
Discounted rate mortgages offer you a discount on the lenders variable rate. This means as the lender adjusts its variable rate up or down, your monthly payments go up and down as well. This is great when rates are low, but can be problematic if they go up.
Shared Ownership Pros and Cons
Pros
You can get on the property ladder with a smaller deposit, and start building equity.

If you are on a low income you can get a smaller mortgage on a bigger property.

You can buy more of the property over time, or staircase to buy a bigger share.

You only have to pay stamp duty on your share (Although you can pay it on the whole property if you wish, sometimes this is better)
Cons
You're still a tenant. Whilst you will also be a homeowner, you will still have a Landlord.

You have to pay a service charge for the maintenance of the property.

They usually have a short lease and shorter leases are harder to sell.

You can't make many changes without asking permission of the housing association.


Got a question we haven't answered? Maybe we do on our main
Shared ownership page
. If not, get in touch!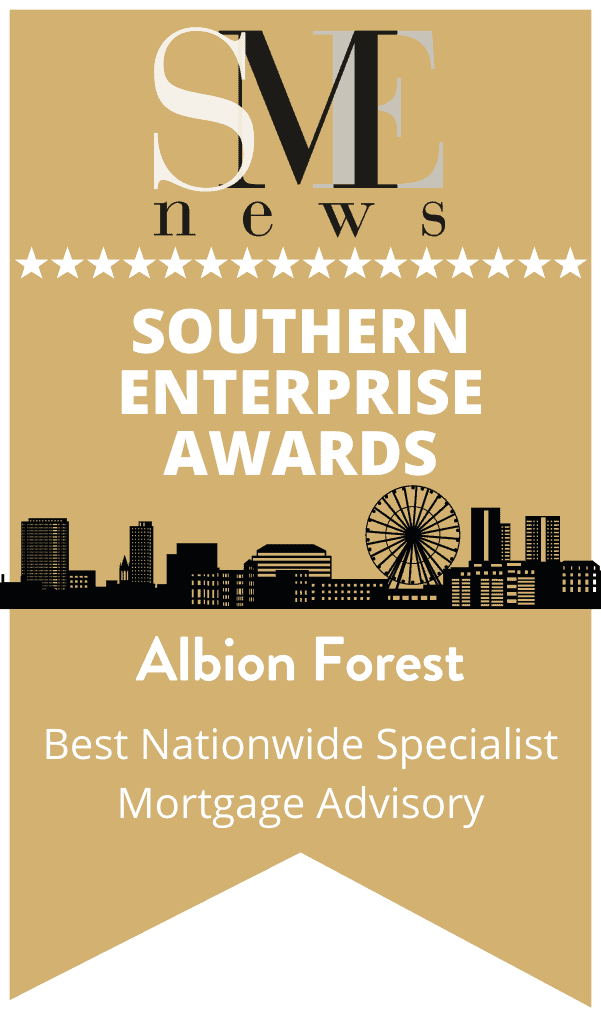 Find out how much you can borrow
Fast & Free - It takes us ten minutes to tell you how much you can borrow, and we'll do it for free!
Useful Links for Shared Ownership