4 Little Known Truths About Equity Release
Check out our 4 Little known truths about equity release below. We also include a Pros and cons of equity release in 2022 section for a bit more information!
You voluntarily choose to provide personal details to us via this website. Personal information will be treated as confidential by us and held in accordance with GDPR May 2018 requirements. You agree that such personal information may be used to provide you with details of services and products in writing, by email or by telephone. By submitting this information you have given your agreement to receive verbal contact from us to discuss your mortgage requirements
Equity Release isn't just one thing…
Equity release if often used as a term to describe Lifetime Mortgages. When in actual fact Equity release refers to 2 ways of releasing equity from your home.
Lifetime Mortgages
Home Reversion plans
Both offer slightly different solutions to the same problem. However, when people talk about Equity release they are often talking about Lifetime Mortgages.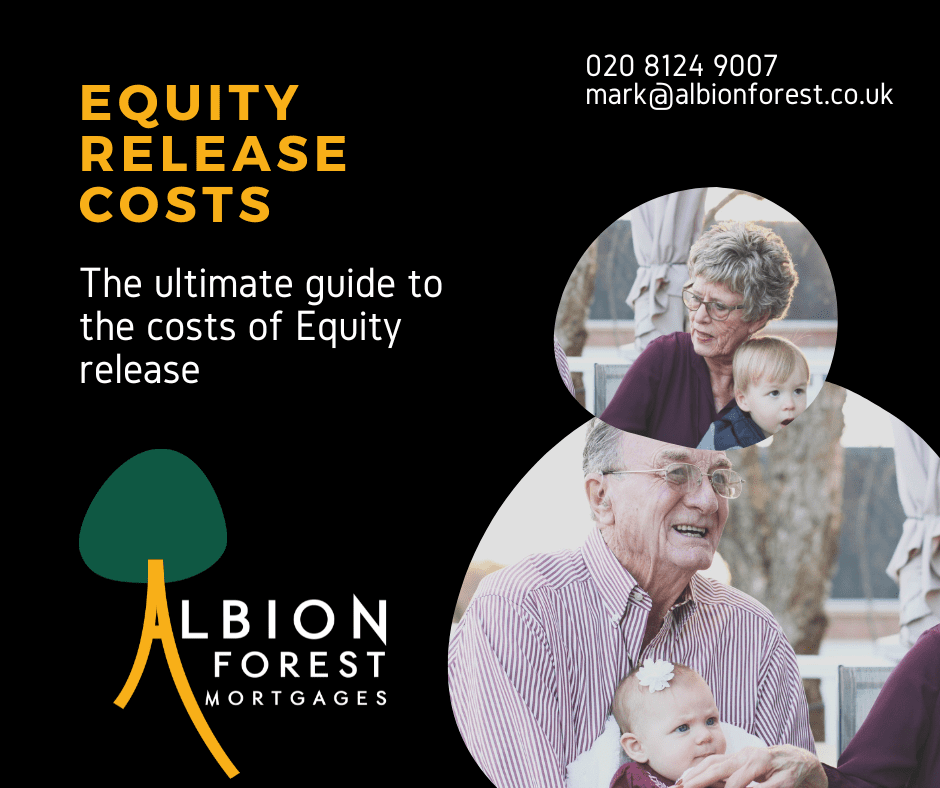 Lifetime Mortgages
Lifetime Mortgages are the most popular type of Equity release. Essentially you borrow a lump sum and this is then repaid if you die, go into long term care, or the property is sold. This type of mortgage usually allows you to borrow more the older you are.
You usually have 2 options with Lifetime mortgages, you can pay the interest off as you go, or you can have the interest rolled up and added to the balance of the mortgage to be repaid at the end.
Home Reversion Plans
A home reversion plan is much less common. With a home reversion plan you sell part of your property but retain the legal right to live there until you die or move into long term care.
Much like Lifetime mortgages, home reversion plans will tend to offer you more the older you are, they may also take into account your heath to give a better deal.
You do not need to be retired to make the most of Equity release
Whilst you will likely be able to borrow more if you are older, you can generally apply for equity release from age 55. However, you may want to consider all your options before applying for equity release.
The older you are, the better your rate of interest, and usually you can borrow more. This therefore means whilst you can apply at 55, it is usually not worth it.
When you speak to a specialist Equity release broker they will go through all your options with you, and help you decide whether Equity release is the right option for you. This will factor in your age as well as health, family and more.
Equity release doesn't mean you leave no inheritance for your family
It is often thought that you will not be able to leave any inheritance for your family if you use Equity release. This is an important consideration for people when they are thinking about using Equity release, and is certainly one of the cons of Equity release.
However, Equity release may not use up all the equity in your home. In fact, some lenders may even have schemes to allow you to protect a certain amount of equity in your home to leave as inheritance. This is not common though, and the risk is certainly there.
You can move house with equity release
Often people think they cannot move house if they have an equity release product on that property. However, this is not the case. The Equity release council require lenders to allow you to move house.
The only condition should be that the lender is happy with the new property. This means if you downsize you may have to pay off some of your loan.
It could also mean that they require a valuation of the new property and this could have associated costs.
Pros and cons of Equity release in 2022
Pros
Allows you to withdraw funds from your home, which would otherwise be unused. This can greatly help with funds in retirement or to pay for changes needed to the property to cope with health issues etc.
You may still be able to leave inheritance for your family (Careful, this may be a con as well)
Many products have a negative equity guarantee, meaning you shouldn't be able to owe more than the value of your home
Regulation – The Equity release schemes are quite heavily regulated now, and with the Equity release council and the Financial Conduct authority overseeing advice firms, you are generally in safe hands
Some advice firms (Such as Albion Forest) offer fixed rate advice, so you aren't left with expensive broker fees. You should check out our article on Equity release costs for more information.
Cons
If you decide to pay off your lifetime mortgage early this can have a large early repayment charge.
You may only borrow half the equity, but with rolled up interest you could end up owing a larger proportion of the property upon paying off the lifetime mortgage.
Home reversion plans may require any other family members to vacate the property quickly if you die. This can be traumatic for family members
Is Equity Release the right choice for me?
Equity release is a very personal choice, and should be discussed with a specialist Equity release advisor, and your family. However you may find that Equity release is the right choice for you if:
You do not have enough income/savings to meet your needs in retirement
You don't mind reducing the inheritance for your family or don't have any beneficiaries.
You don't want to downsize to release equity.
There are many other reasons to choose equity release, and a longer list of reasons why another solution may be more beneficial. You should speak to a specialist equity release advisor to discuss your options.
How to find equity release advice
You should always use an advisor that is qualified in Equity release, regulated by the financial conduct authority, and not tied to one lender.
This should ensure that you have added protection, and are received fair advice.
At Albion Forest we are proud to have Equity release qualified advisors ready to help you with all your Equity release needs. You will only speak to one advisor regarding your equity release throughout the process, and you will have a direct number to get hold of them if you need them.
Equity Release interest rates in 2022
Equity release interest rates in 2022 in the UK remain changing. Much like mortgage interest rates they will regularly revise them to ensure they are providing the best service, whilst sticking in line with the marketplace.
Whilst we would love to provide you with up to date rates on here, it would mean constantly updating the page as they change so often.
To find out the latest rate get in touch with one of our specialist equity release advisors that can go through it with you over the phone, we won't take too much time to do this.
We hope you enjoyed our article on the 4 little known truths about equity release in 2022. If you have any questions please get in touch via phone or email, both can be found at the top of the page.