Our definitive guide to a Refurbishment Buy To Let Mortgage
Getting a Light Refurbishment Buy To let Mortgage may be the best answer instead of getting expensive bridging loans.
You voluntarily choose to provide personal details to us via this website. Personal information will be treated as confidential by us and held in accordance with GDPR May 2018 requirements. You agree that such personal information may be used to provide you with details of services and products in writing, by email or by telephone. By submitting this information you have given your agreement to receive verbal contact from us or one of our trusted partners to discuss your mortgage requirements
What is a refurbishment mortgage?
A Buy to let refurbishment mortgage usually consists of a bridging loan product which leads directly into a Buy to let mortgage. This can save you money rather than using high cost bridging loans separately.
Generally these can happen quickly and let you secure your final buy to let interest rate as well. Standalone refurbishment finance for a single buy to let can be costly over the short term. A Buy to let refurbishment mortgage offers a lower cost option for buying a rental property in need of work.
Can I renovate on a buy-to-let mortgage?
A normal buy to let mortgage would usually mean that it needs to be accepted as a surveyor as being ready to go, you could then do refurbishments if you wanted, but would usually need to wait a while before being able to release the increased equity.
With a Light refurbishment buy to let mortgage you can buy a property and get the work done in the short term, whilst securing a rate for your buy to let mortgage at the end of the bridging period at the full value rather than the purchase price.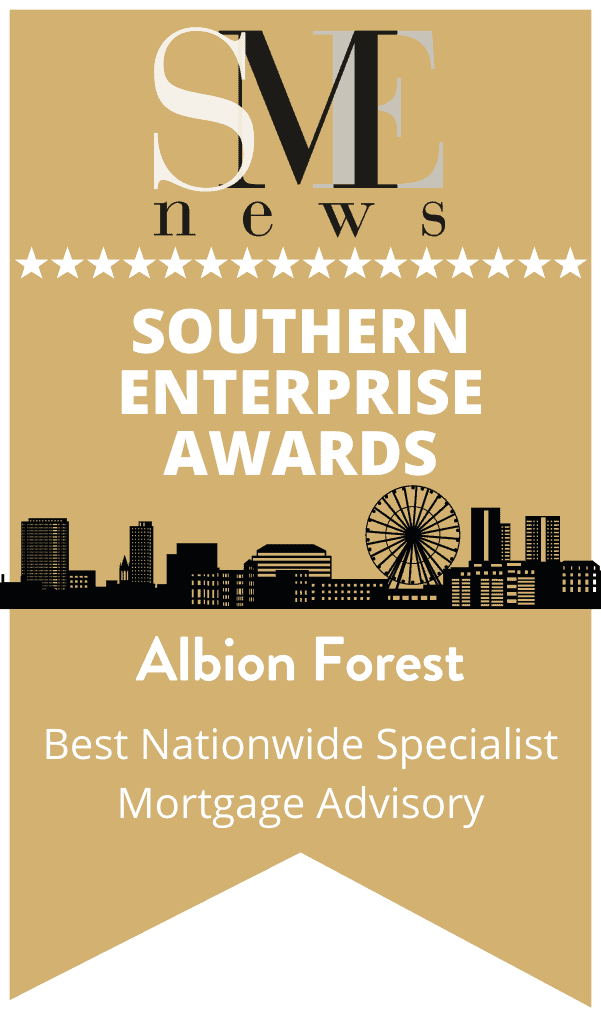 Can you get a mortgage to cover renovations UK?
You can get a mortgage to cover renovations in the UK with a refurbishment mortgage. This lets you plan the work you want to do ahead of time, with an estimated final value after the work is completed for the rental property.
This will allow you to get bridging finance, usually at a low cost with a planned exit once the work has been completed. The final mortgage usually being based on rental income for the property.
Should you renovate before renting?
Renovating before renting has several positives:
Higher rental yield – With renovations often comes a higher rent payable on the property.
Increased value – Whilst you still pay the asking price, the final value of the property is usually higher.
Potentially lower monthly payments if you can lower the Loan-to-value.
It also may increase the rent-ability of your property. If it looks newer it may attract more tenants.
Making buy-to-let properties more valuable
Increasing the value of your Buy to let property can be beneficial, and a refurbishment buy to let mortgage is a fantastic way of doing that before you get a tenant in to the property. This can increase the value of the property, and potentially the rent you can charge on it.
What documents will I need for a refurbishment buy to let mortgage?
A refurbishment buy to let mortgage needs many of the documents you would need for any buy to let mortgage. These may include:
Proof of your income (payslips or SA302 for example)
Either personal or rental account statements, or both.
Details of your portfolio if you have one
A schedule of works for the work you want to do to the property
Possibly other documents which may vary from lender to lender, such as declarations and direct debit mandates.
If you are considering a refurbishment buy to let, speak to your advisor to get more information.
How much bridging loan can I get?
Normally with bridging loans and refurbishment buy to let mortgage products the maximum you can get including rolled up interest is around 75% of the property value. However, this may vary from lender to lender so you should speak to a specialist broker to find out how much for your situation.
How much do banks charge for bridging loans?
Lenders charge anywhere from 0.4% to 1.5% for bridging loans, however this tends to be compound interest, so the longer you borrow the money over, the more you will owe.
For refurbishment buy to lets you can usually expect them to be somewhere in the middle of that range. However, it will vary depending on the lender, and the product and what is going on in the world at the time.
How quickly can you get a bridging loan?
Bridging loans can happen quickly, as quick as 72 hours in some cases. You should normally expect a refurbishment buy to let to take a bit longer though, as they are underwriting the entirety of the mortgage as well.
This therefore means the bridging loan may be fast to arrange, but the mortgage could take as long as a normal mortgage. However, lenders tend to have specialist underwriters for this type of mortgage, so it could be faster.
Should I use a mortgage broker for a refurbishment but to let?
Using a specialist mortgage broker for light refurbishment buy to let mortgage is advisable. They are quite complicated and need to be set up correctly. You may also find some lenders only allow this type of mortgage through a specialist broker such as Albion Forest.
At Albion Forest we offer specialist advice on Buy to let mortgages, and specifically light refurbishment buy to let mortgage options. This includes all the packaging, and help finding a solicitor that can complete the work if you don't already have one.